Welcome to Hyndburn Park Primary School!
Our school is busy, thriving, popular and successful, with everyone involved working hard to help our children to be the best they can and get the most out of their time in school. Our curriculum is designed to promote high standards, develop a love of learning, and encourage children to become independent, thoughtful and considerate members of society. We work hard with families to ensure that every child's needs are met; that each one is challenged and supported to achieve as much as they can do, and hopefully have fun in the process! We are proud of our school and the improvements we have made to it over the past nine years or so. Our website contains much information, but if there is something else you would like to find out, or if you would like to visit the school, please don't hesitate to contact us. If you would like a hard copy of any of the information on the website just let us know and we will happily provide what you need.
With very best wishes,
Wendy Tracey
Headteacher
Samba Drumming!
Years 3 and 4 had a fabulous time learning how to play different drums to kick start their theme 'Samba in the Sun!'. The children learnt the different names of the drums and explored rhythm and beat. Please take a look at the pictures below!
WWII Evacuee Party
As a part of We'll Meet Again, Y5 and Y6 children planned a street party celebrating the end of the war in Europe. They made decorations for their party: flags for the Allied powers, gas masks and a bunting banner for each class. On the day, each class, with their shopping list, went to LIDL to buy party food. All the children and teachers had a fabulous time reliving the end of the war, eating food and listening to music from that era.
Lantern Making
As a part of Amazing Accrington, an artist came in to work with our AGT art children. Together they created some beautiful lanterns! They all had a fab time and learnt some new skills.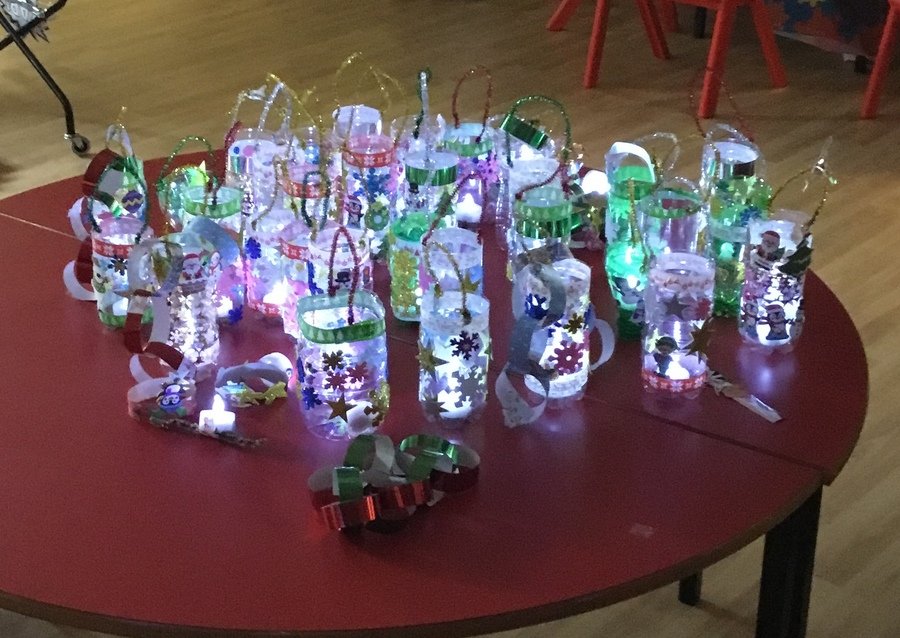 Year 3 and 4 visited two different museums as part of WW1 theme on Tuesday 19th November. The Museum of Lancashire and the Lancashire Infantry museum. The children learnt about life in trenches and spent time in a life like trench, wearing helmets and ringing the warning bell for danger. they also looked at the role of a nurse.
They went on to learn how to become soldiers and signed up!!!
They had to follow drill commands and the Colour Sergeant shouted his orders very very loud but it was exciting and lots of fun.