Whole School
Hyndburn Park rated GOOD by Ofsted 2022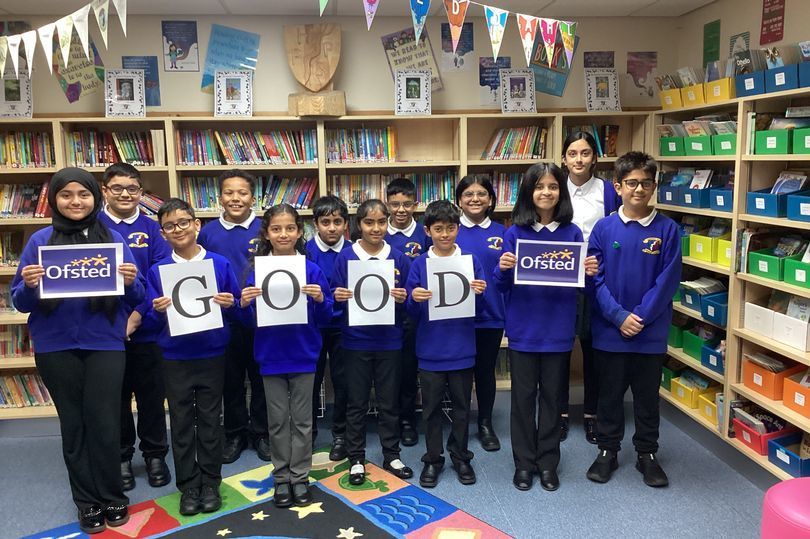 School Council children have arranged a collection of non-perishable items for Maundy Relief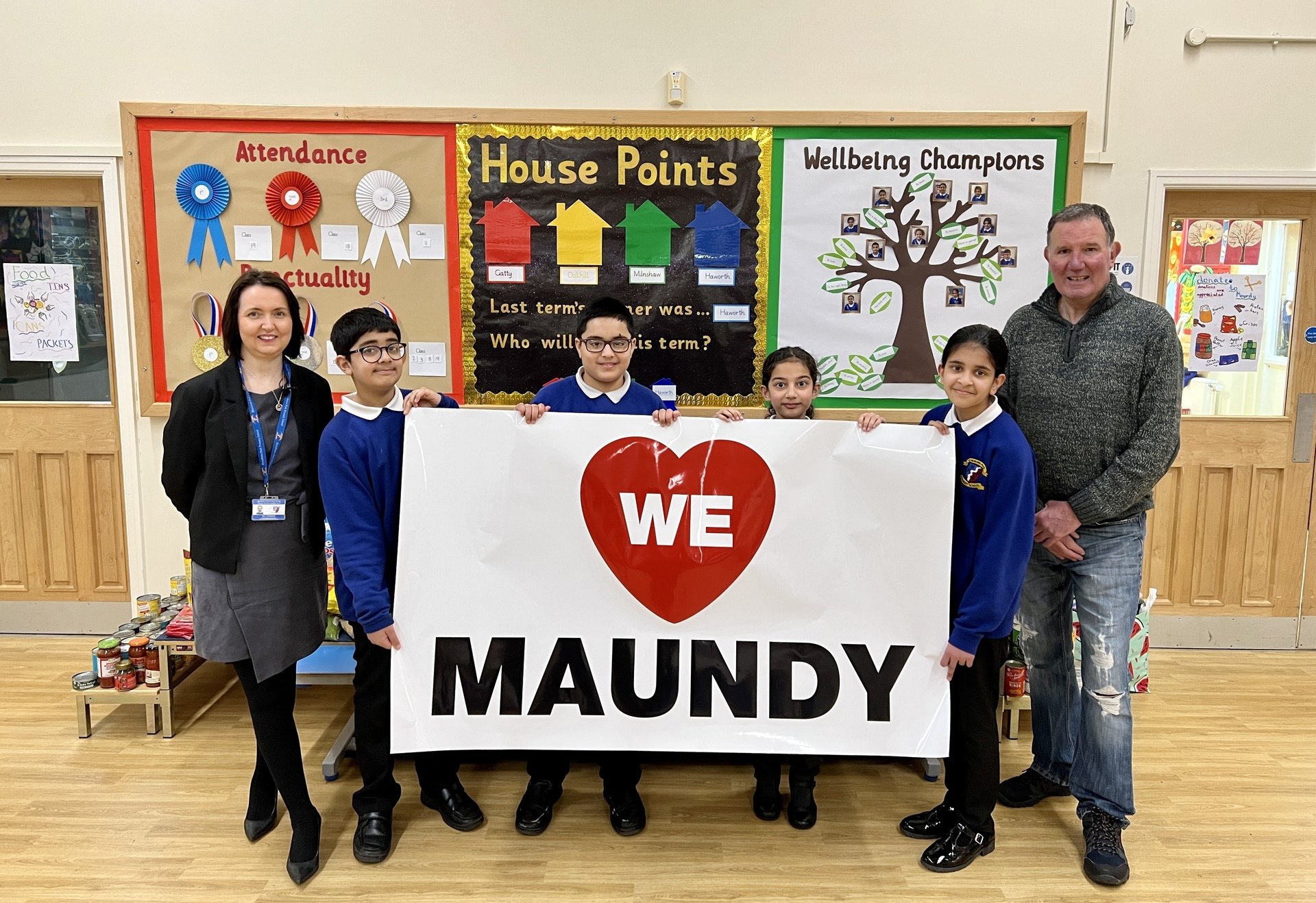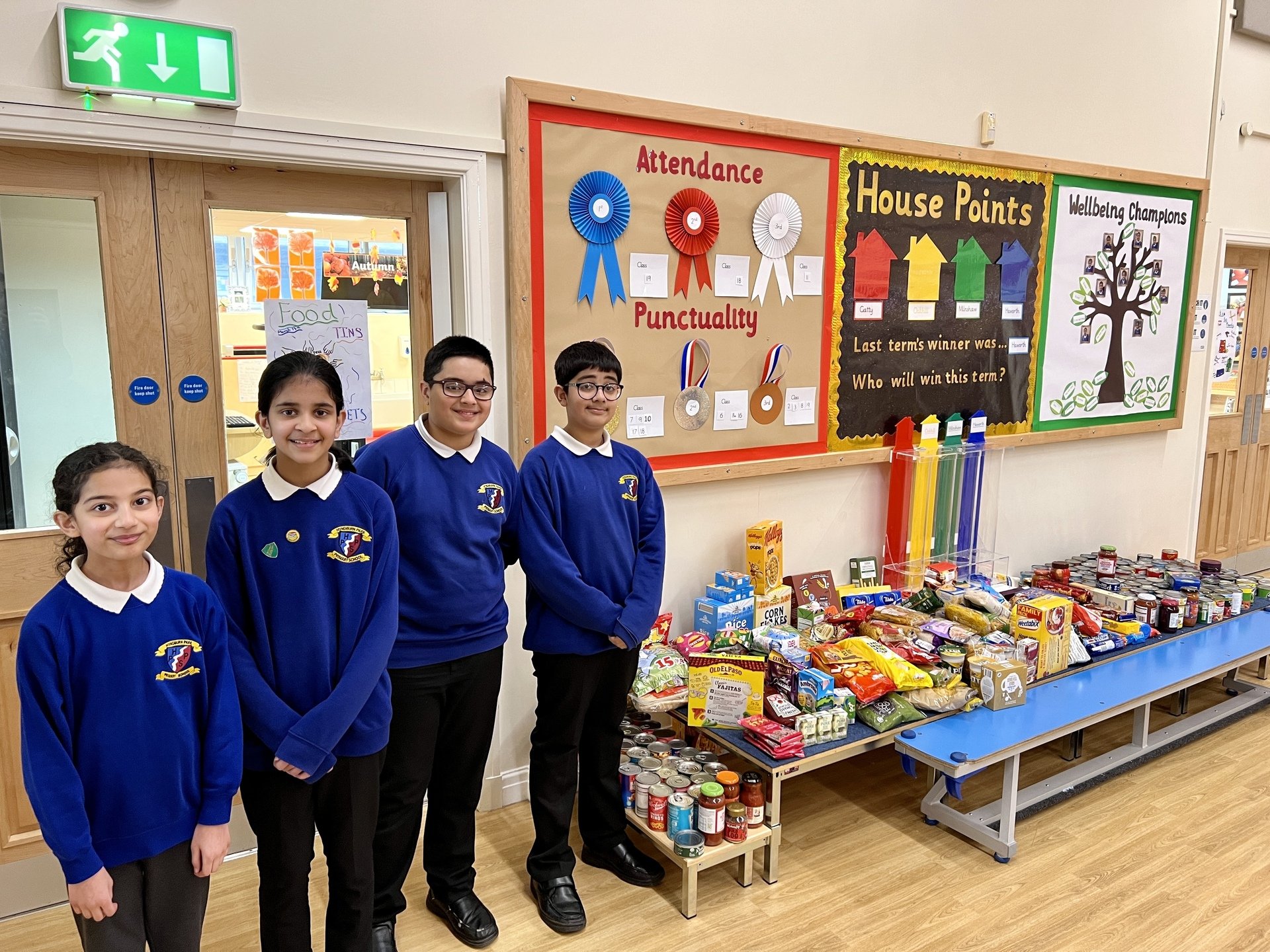 EYFS
A selection of photographs from EYFS - We had a lovely PJ afternoon in EYFS to introduce the new RE topic. The children all enjoyed hot chocolate and lots of our favourite stories.
We started by reading The Runaway Pancake before learning why we have pancake day. We then enjoyed making pancakes and topping them with some lovely sauces. We ended the afternoon by listening to Mr Wolf's Pancakes and watching some pancake races.

Key Stage 1
KS1 had a lovely time on their Winter walk last week. They saw lots of signs of Winter to talk about. This week they will be using their knowledge of Winter to write Winter poems. Class 8 and 9 had a fantastic time at their Royal Banquet
Class 10 have been mummifying tomatoes as part of our Egyptian's theme. Class 14 had an amazing time at forest school. As well as Forest School. Class 14 have been on been on a seasonal/sound walk. Class 14 brought in their favourite book and talked about why they enjoyed it. Some of our children took part in glow dodgeball. The children had a great time with one team winning the sportsmanship prize for all their games.
The children chose acts of kindness and placed them into their jar, the aim is to pick out an act of kindness every day and try to complete it. We made links between the story Jesus in the Wilderness and Lent. We also discussed how Lent and Ramadan are similar.
Year 4 and 5
Year 4/5 had a VERY special visitor.
Charlotte Hartley. works on a Sporting Champions programme helping to make an impact to young people's lives and raise aspirations and is now looking to inspire children by sharing her secret of what it takes to be the best you can be!
Charlotte was one of the youngest players to be selected to represent England for the 2006 Commonwealth Games (Hockey) helping the team to a Bronze medal. In 2007 Charlotte joined up with the GB Youth team to take part in the Junior Olympics achieving a Gold medal. Charlotte chose to go to Canada to coach hockey and then moving to New Zealand to play professionally and then finally moving on to Barcelona to play professionally again. She came in to inspire our Y4/5 children to chase their dreams and goals, to DREAM, BELIEVE, ACHIEVE! After the assembly, she spent the remainder of the session carrying out team-building workshops with the Y4/5 girls.
Upper Key Stage 2
A selection of photos have been put together from Hyndburn Activity Festival. Class 15 and Class 16 have had a LOVELY time at Adventure Hyndburn Forest School. As part of our Vicious Vikings theme, Class 19 designed and made Viking longships. World Book Day photos for Class 16.