Gallery
Do you want to build a snowman?
Aaiza in Nursery has helped her family to build a fantastic snowman! What a great job you have done!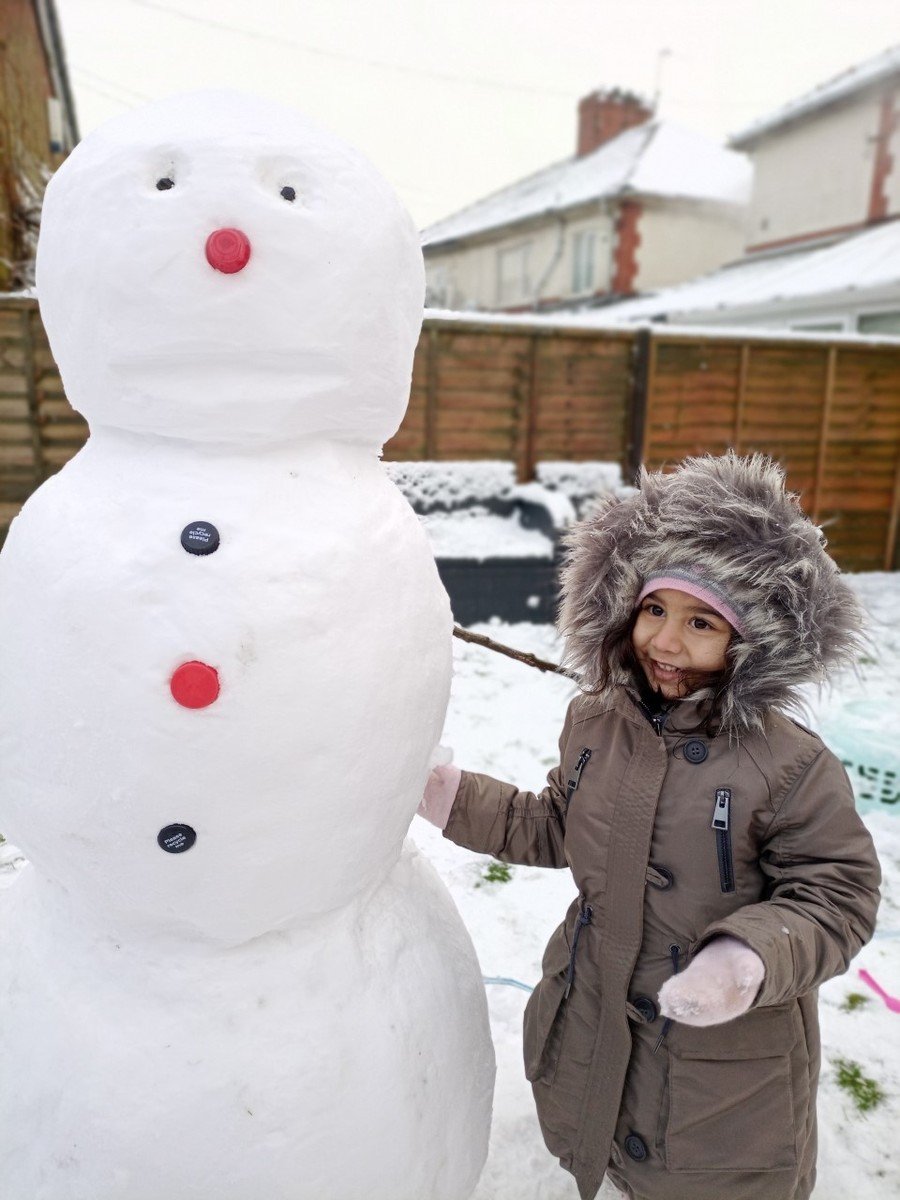 Accrington Stanley!
Every year for 3 years now, all year children have had a visit to Accrington Stanley FC and received a goody bag and football shirt. This year they couldn't go on the actual visit but that hasn't stopped the club from giving the children the goodies again!! So this year the shirts and goody bags were delivered to school. Here is photo of the children in their shirts waving their flags. They were excited and very grateful for the kind gesture.
Settling in!
The Nursery children have settled in beautifully and are really enjoying all the different activities and play experiences. Take a look at the photographs to see what we have been up to.
Accrington Railway Station
Last year, our Year 5 children worked on a project to create a banner for Accrington Railway Station with artist Alastair Nicholson. Together, they looked at the local archives, and talked about the streets that they lived in, where they might like to visit by train, and quotes from their families about how they came to live in Accrington. A couple of weeks ago, Miss Smith took three of the pupils to the grand opening of the banner at the station. We've got a copy of it displayed in school too; it's lovely!
Year three and four have been very lucky to be visited by David Tildsley from the Lancashire Archives who has come to support their learning about local history in their theme: There's No Place Like Home.
David will be visiting the children three times over the half term, sharing some primary sources about Accrington, its mills and its people in the past. Thank you, David.