Welcome to Hyndburn Park Primary School
Our school is busy, thriving, popular and successful, with everyone involved working hard to help our children to be the best they can and get the most out of their time in school. Our curriculum is designed to promote high standards, develop a love of learning, and encourage children to become independent, thoughtful and considerate members of society. We work hard with families to ensure that every child's needs are met; that each one is challenged and supported to achieve as much as they can do, and hopefully have fun in the process! We are proud of our school and the improvements we have made to it over the past seven years or so. Our website contains much information, but if there is something else you would like to find out, or if you would like to visit the school, please don't hesitate to contact us. If you would like a hard copy of any of the information on the website just let us know and we will happily provide what you need.
With very best wishes,
Wendy Tracey
Headteacher
Chopsticks and Dragons!
Classes 15 and 16 (Year 5) really enjoyed their 'Chopsticks and Dragons' Theme this half term! We loved learning about China, the geographical setting of the country, the different cultures, traditions, celebrations, food as well as how the country is affected with pollution. We ended our Theme with a showcase of all that we'd learnt and a shadow puppet show to represent the heritage of China.
Stay and Play!
EYFS have enjoyed stay and play sessions again in the past week. The focus was on outdoor play and learning and it was FAB! Take a look at what the children got up to with their mummies and daddies.
A T-Rex came to visit!
To end their theme on Dinosaurs, KS1 had a very special visitor! Millie the T-Rex came to visit accompanied by Rodney the Palaeontologist and Chewy the baby T-Rex. The children were very excited to see them and enjoyed learning more about dinosaurs, particularly when they lived and what they liked to eat. The children (and staff!) were very brave saying hello to Millie and shaking her claws. Take a look at the photos!
Race for Life!
"From Monday 12th March to Friday 16th March it was our Spring fund and awareness week at Hyndburn Park! Our chosen charity this term was Cancer Research UK. The School Council organised bake sales throughout the week from Nursery all the way up to Year 6.
We also held a sponsored 2K run on Friday 16th March. The weather even cleared up for us!
Throughout the week - we raised a STAGGERING £3262 . 98 for Cancer Research UK! (The highest amount we have ever raised!!).
A huge WELL DONE to our Key Stage trophy winners for raising the most sponsored funds during our Race for Life event.
Congratulations to Aqsa Mehmood in Class 2 (EYFS) for raising £147, Eissa Hussain in Class 7 (KS1) for raising £56.72, Subhan Akram in Class 11 (LKS2) for raising £132 and finally, Iqra Hussain in Class 19 (UKS2) for her £73.45!
A special thank you to all our parents, teachers, sponsors and most importantly our children, who helped to make our Race for Life event a success and for supporting such an amazing cause."
Miss Iqbal
(School Council Lead)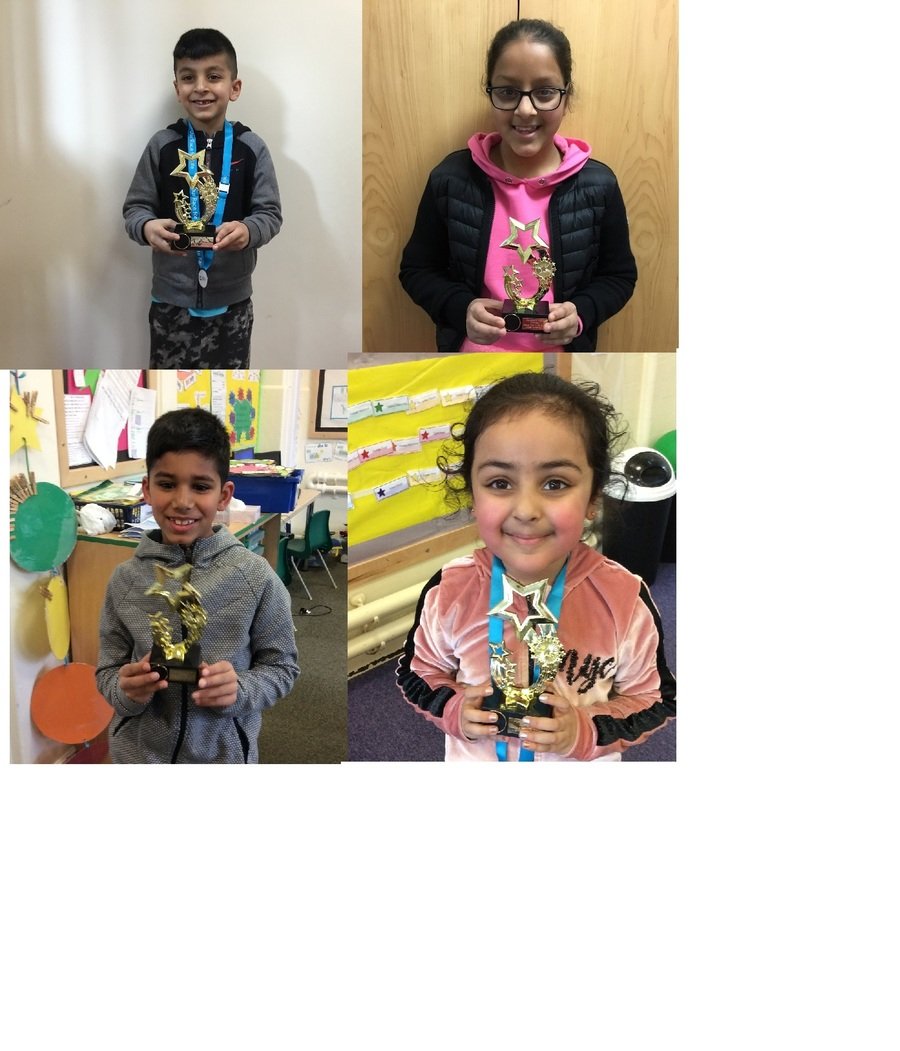 SATs!
Please find below the information for the Y2 and Y6 SATs for this year.