Welcome to Hyndburn Park Primary School
Our school is busy, thriving, popular and successful, with everyone involved working hard to help our children to be the best they can and get the most out of their time in school. Our curriculum is designed to promote high standards, develop a love of learning, and encourage children to become independent, thoughtful and considerate members of society. We work hard with families to ensure that every child's needs are met; that each one is challenged and supported to achieve as much as they can do, and hopefully have fun in the process! We are proud of our school and the improvements we have made to it over the past six years or so. Our website contains much information, but if there is something else you would like to find out, or if you would like to visit the school, please don't hesitate to contact us. If you would like a hard copy of any of the information on the website just let us know and we will happily provide what you need.
With very best wishes,
Wendy Tracey
Headteacher
Key Stage One Visit Towneley Park.
We spent an exciting day at Towneley Park. When we arrived, Mike spoke to us all about the different things wood can be used for and we got to look at some of the special things. We then went for a look around Towneley house and got to try on some old fashioned costumes.
It was a lovely sunny day so we had a picnic. After lunch, we went and explored the woods. We saw lots of different types of trees and plants. Some squirrels even came to say hello.
Congratulations to Hyndburn Park's New Head Boy, Head Girl and School Council
On Friday 15th September 2017 our new class and school councillors were given their shiny new badges to represent the integral role they have forming the school values at Hyndburn Park. It was a brilliant ceremony held by Ms. Tracey and attached are pictures of our new members for 2017-18.
Well done to every single one of you and all the staff at Hyndburn Park know you'll do an amazing job!
Head Boy: Jamaal Khan

Head Girl: Hawwa Ahmed

Deputy Head Boy: Haaris Khan

Deputy Head Girl: Aliesha Ali

Year 6 School Council:

Farhaan Matloob

Zakiyah Shakeel

Anaiya Mahmood

Aamana Nazir

Zahra Azim

Kamaal Arif

Nafeeze Ajaib

Wahaab Ahmed

Playground Buddies:

Ibrahim Hussain

Ramila Khan

Lyba Ali

Halima Nadim

Anum Shareen

Alaiza Hussain

Sunnarah Shah

Neha Amin

Zaara Khan

Hafsa Mahmood

Zuneriya Ali

Fiza Khan

Hannah Shazad
A Letter From Her Majesty The Queen
As part of their theme 'A Right Royal Do,' Class 7 have written to the queen to tell her all about themselves and their hobbies. They were very excited indeed to receive a reply in the post from the queen's lady in waiting!
Time Travellers
Children in years 3 and 4 accompanied Roxy the time traveller on a journey back to the Stone Age when they were visited by the Tiny Mites Theatre Company. The children enjoyed an hour-long show all about Roxy's travels and learnt lots about the Stone Age at the same time.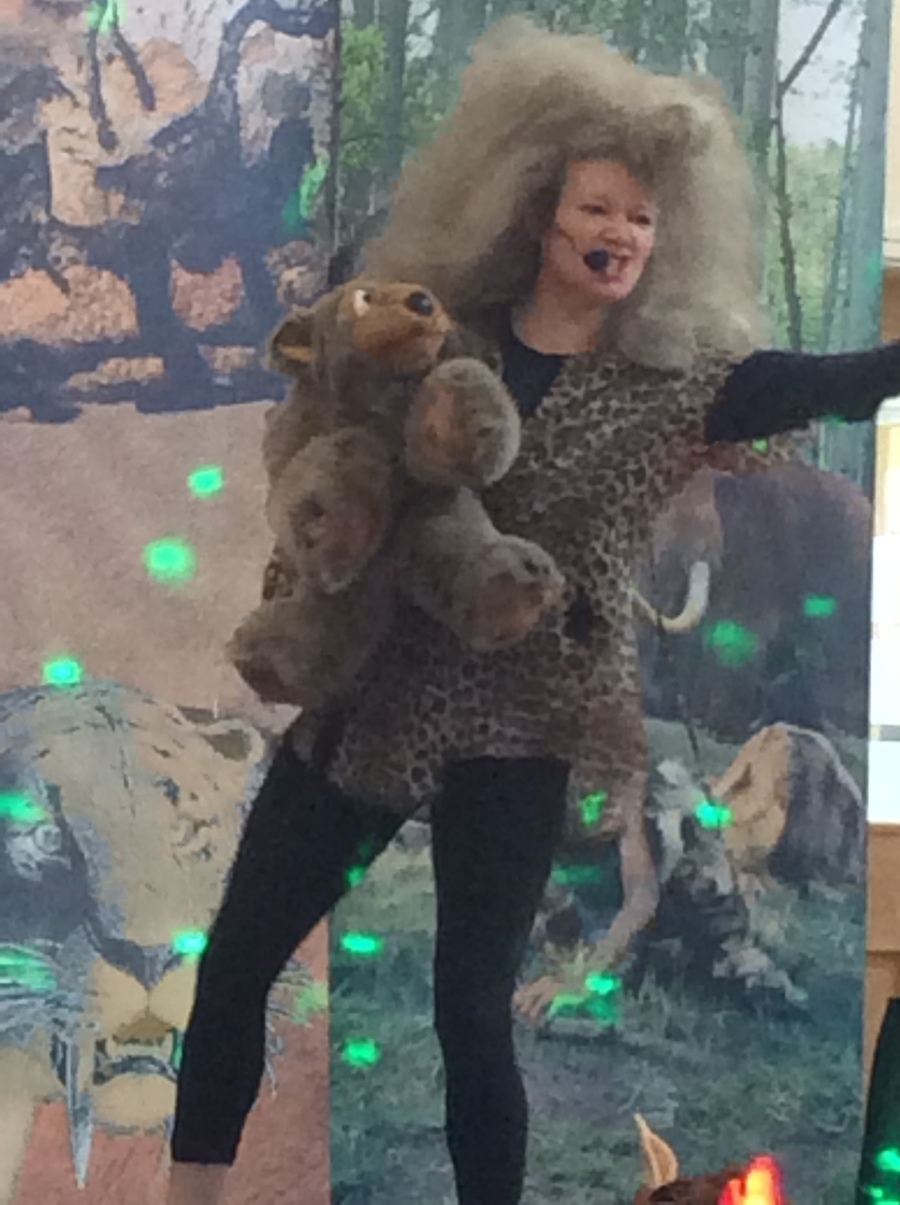 Eid Mubarak
We celebrated Eid in school this week. Children came to school in their party clothes ready for an afternoon of celebration. We all enjoyed party games, music and dancing, as well as some delicious party food. Many thanks to all the parents who contributed.
Meet the Flintstones! Class 11's Assembly
Well done to class 11 in their assembly. To celebrate their hard work in our Stone Age theme, the school was treated to a wonderful and informative assembly all about the Stone Age.
Sports Week at Hyndburn Park
The whole school had a wonderful time celebrating Sports Week from June 19th-23rd, organised by our PE leader, Mrs Lightbown. All of the children took part in their team sports day, HILT training and even tried out lots of exercise equipment. The children spent time learning about their sporting heroes and the importance of sport for a healthy lifestyle.
Stone Age Day: Meet the Flintstones
Lower Key Stage 2 had a wonderful Stone Age Day to launch their new theme, Meet the Flintstones. The children had a stone age dress up day, made stone age jewellery, and completed their own cave paintings. The classrooms were even transformed into our very own caves.
Lights! Camera! Action! The Bradford Museum of Science and Media
Year 5 had a wonderful day visiting the Bradford Museum of Science and Media this week. The visit launched their new theme, Lights! Camera! Action! brilliantly, with the children finding out all about the history of film.
Lower Key Stage 2 Art Gallery
Classes 10, 11, 12, 13 and 14 have been learning about the work of Kandinsky in their theme 'Kaleidoscope.' The culmination of their hard work was displayed this week in our very own Hyndburn Park art gallery. The children created all the artwork themselves, wrote letters of invitation to other classes and even acted as resident experts, leading visitors through the gallery and telling them all about Kandinsky. Special thanks also to all the parents who visited the gallery. The children had a wonderful time displaying their work.