Welcome to Hyndburn Park Primary School
Our school is busy, thriving, popular and successful, with everyone involved working hard to help our children to be the best they can and get the most out of their time in school. Our curriculum is designed to promote high standards, develop a love of learning, and encourage children to become independent, thoughtful and considerate members of society. We work hard with families to ensure that every child's needs are met; that each one is challenged and supported to achieve as much as they can do, and hopefully have fun in the process! We are proud of our school and the improvements we have made to it over the past seven years or so. Our website contains much information, but if there is something else you would like to find out, or if you would like to visit the school, please don't hesitate to contact us. If you would like a hard copy of any of the information on the website just let us know and we will happily provide what you need.
With very best wishes,
Wendy Tracey
Headteacher
NSPCC Collection
On Wednesday 15th November, all the staff and children at Hyndburn Park came to school wearing their own clothes that were either 'traditional' to them or 'unique.' This was in order to promote 'differences and equality' in our School. We also donated a £1 each to the NSPCC who work tirelessly to promote equality for children and to keep children safe. We raised a huge £420 for them and they came in to collect the money.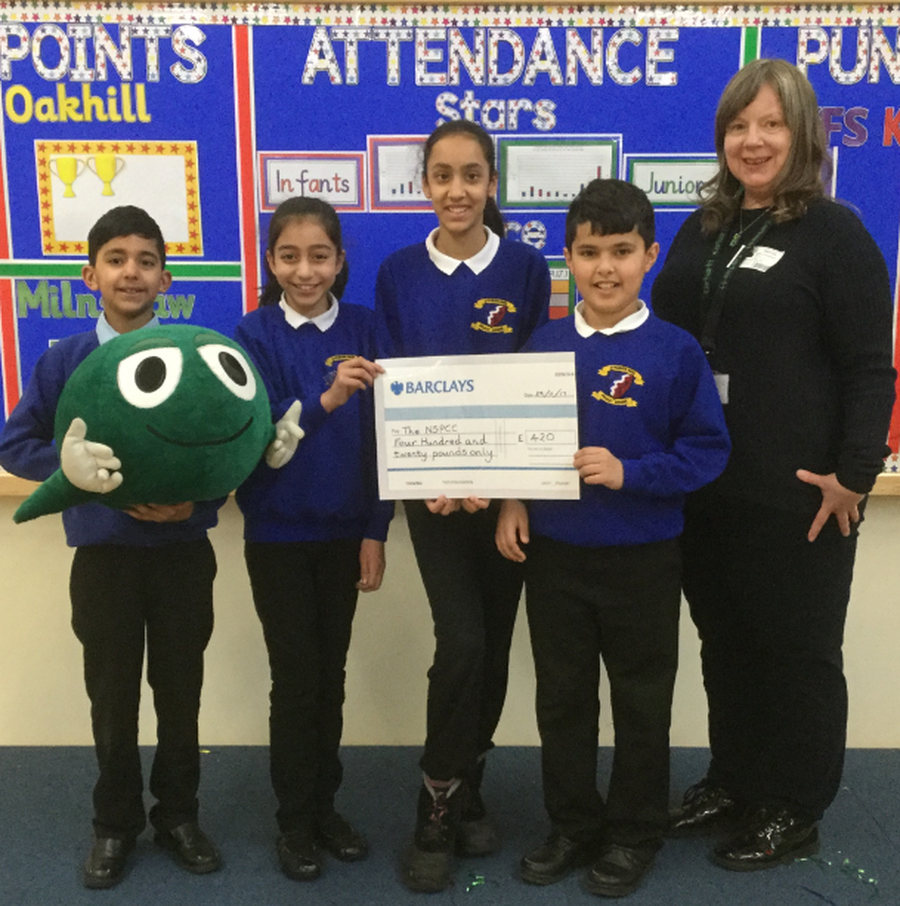 Fairy Tale Friday
EYFS had a wonderful day learning all about Fairy Tales! The children and staff dressed up as fairy tale characters and spent the day enjoying different activities and exploring characters, settings and themes.
Key Stage One Visit Towneley Park.
We spent an exciting day at Towneley Park. When we arrived, Mike spoke to us all about the different things wood can be used for and we got to look at some of the special things. We then went for a look around Towneley house and got to try on some old fashioned costumes.
It was a lovely sunny day so we had a picnic. After lunch, we went and explored the woods. We saw lots of different types of trees and plants. Some squirrels even came to say hello.