School Council Roles and Areas
The School Council members have assigned their roles and areas to look after for this new term. Please take a look at the document below.
Playground Buddies!
Our Playground Buddies are all fully trained and qualified with first class training in delivering a range of fun activities and games on the yards. They have all really enjoyed taking part in understanding what a Playground Buddy means and how they can take on a leadership role whilst on duty. Well done to each and every one of you and we have no doubt you are and will continue doing an amazing job!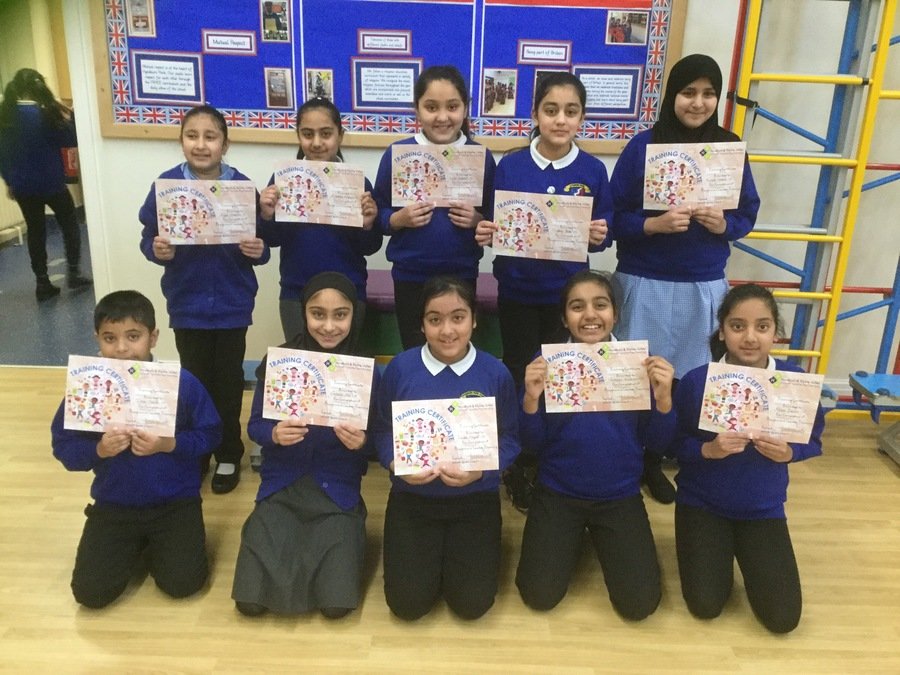 School Council 2018-2019!
Our newly elected Year 6 Heads and Deputies, School Council as well as Playground Buddies officially had their badge ceremony on Friday 7th September 2018, in order to begin their new roles at Hyndburn Park! We're all certain their going to do a fantastic job in order to be the voice of our School.
Head Boy:

Safiuallah Azhargul

Head Girl:

Aqsa Kauser

Co-Deputy Head Boys:

Areeb Asif and Abu-Bakr Saghir

Deputy Head Girl:

Zoya Shahid

Year 6 School Council members:

Aaliyah Hussain

Fatima Hussain

Laiba Mahmood

Amirah Naveed

Zoya Zafar

Iqra Bi

Rehaan Ali

Mahibah Ahmed

Playground Buddies:

Aliza Zamir

Mahibah Ahmed

Narmeen Hussain

Aliyah Hussain

Umar Malik

Nimrah Hussain

Muskan Bibi

Areesha Hussain

Waseelah Ali

Alishba Hussain

Laiba Hayat

Aleshba Fatima

Hifsa Kabeer