Look at all the exciting activities we have been up to ...
Chill Factore!
KS1 have recently had an amazing time at the Chill Factore as part of their theme Fire and Ice. The children and staff enjoyed tobogganing, making snowman and generally playing in the snow!
A T-Rex came to visit!
To end their theme on Dinosaurs, KS1 had a very special visitor! Millie the T-Rex came to visit accompanied by Rodney the Paleontologist and Chewy the baby T-Rex. The children were very excited to see them and enjoyed learning more about dinosaurs, particularly when they lived and what they liked to eat. The children (and staff!) were very brave saying hello to Millie and shaking her claws. Take a look at the photos!
End of SATs Party!
The Year 2 children worked incredibly hard and did their very best for their SATs and so to celebrate the end of the week, the children and staff had a fabulous time on the field playing games and eating ice lollies with their friends.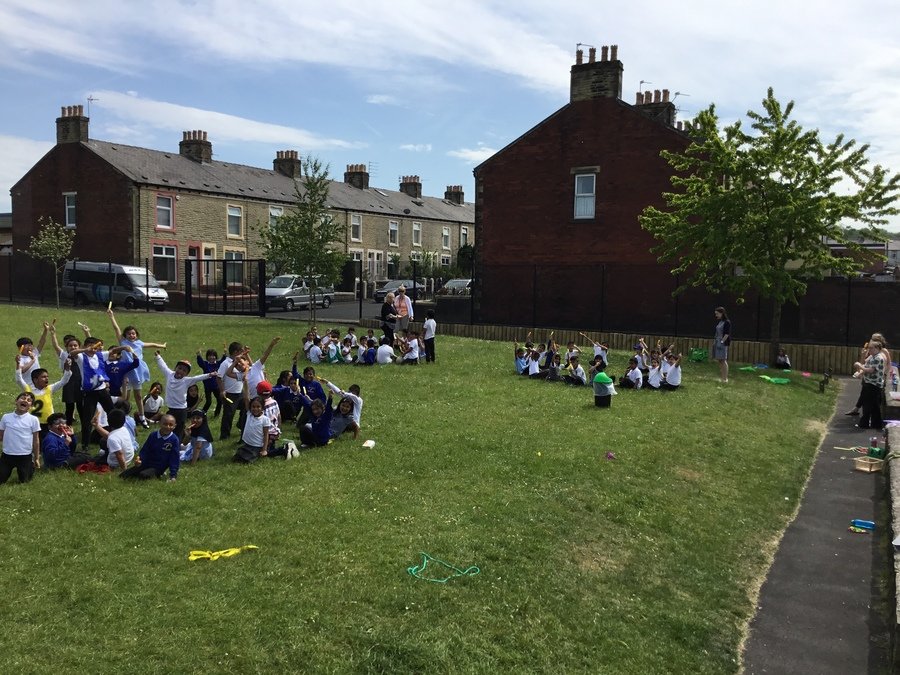 Italian Day!
KS1 have been learning all about Italy and to finish off their theme they enjoyed an incredible Italian Day! The children and staff came dressed red, white and green and took part in various different activities including pizza making, flag collages, learning to sing in Italian and painting famous Italian paintings.
Towneley Park
We spent an exciting day at Towneley Park. When we arrived, Mike spoke to us all about the different things wood can be used for and we got to look at some of the special things. We then went for a look around Towneley house and got to try on some old fashioned costumes.
It was a lovely sunny day so we had a picnic. After lunch, we went and explored the woods. We saw lots of different types of trees and plants. Some squirrels even came to say hello.